On Site Repair for Pressure Washers and other Cleaning Equipment
For pressure washer services Richmond VA and repair, call Hotsy of Virginia, your Hotsy authorized warranty and service center for Virginia. We perform on site or in-house repairs with the utmost sense of urgency. Our service techs are highly skilled and can perform repair work on all pressure washer makes and models. We service what we sell…as well as other brands of pressure washers. We also service sewer jetters and carpet cleaning machines.
The fastest equipment service in the industry, with 24 hour turnaround! Hotsy of Virginia service techs are factory trained with over 80 years of combined experience repairing pressure washers.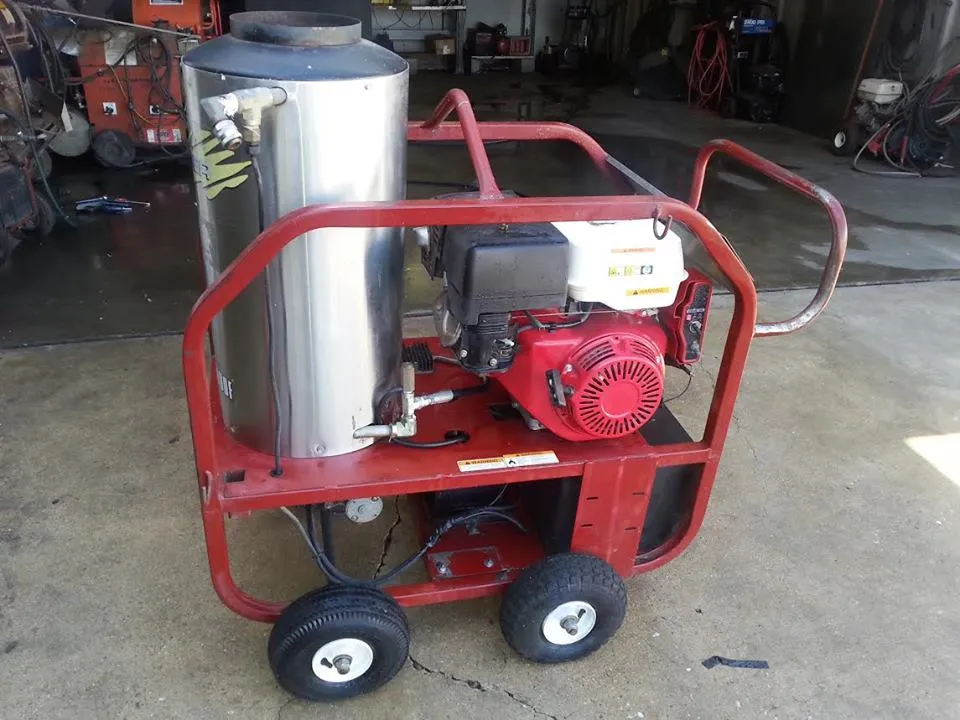 We know breakdowns can't come at the most inconvenient times, and when your equipment doesn't work, it's costing you money. We stock most pressure washer parts at our Petersburg,VA location, meaning you don't have to wait for parts.
We have six service trucks on the road daily, and will come to your location to provide repairs as soon as possible if you can't bring your your pressure washer to us. We carry a large supply of replacement parts on our service trucks, and can complete repairs while on site. Scheduled maintenance is recommended if you are using your cleaning equipment often. Preventative maintenance costs very little, yet helps lengthen the life of your equipment considerably and prevent down time.
Experience the quality difference when you contact Hotsy of Virginia for your service needs. Our efficiency to get the parts you need installed by qualified technicians is what sets us apart from our competitors. We make on site calls throughout Virginia.
We service most brands both hot and cold water pressure washers. Here is a partial list of the most common pressure washers that we service on a daily basis.