Electric cold Water Pressure Washers
Our Products
Electric hot water pressure washers are best for cleaning grease, oil, lubricants, and grime. Hotsy of Virginia is the trusted source for hot pressure washing equipment throughout Virginia. Our experts can walk you through which is the best pressure washer for your application.
1200 Series
Oil Fired
4.3 to 5.6 GPM @ 3000 to 4000 PSI
479 to 688 CC's
Honda or Vanguard Engine
Belt-Drive Pump
Gas Engine Belt Drive
Belt Drive
Oil Fired Heaters
3 – 4.6 GPM @3000-3500 PSI
9-13 HP Honda, 16 HP Vanguard Gas Engines
Gas Engine Direct Drive
Oil Fired Heaters
2.7-3.8 GPM @2400-3500 PSI
7-13 HP Honda or Robin Subaru Gas Engines (Electric-start engines available)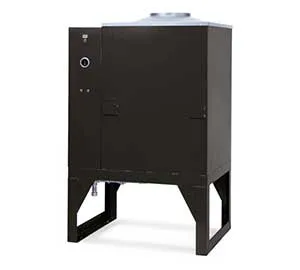 9400 Series
Heating module used to "convert" a cold water pressure washer so it can provide hot water cleaning.
HSS & HSDS Series
One look says it all with the Super Skid HSS model. It's a big cleaning machine designed to take on your toughest cleaning challenge.