Gas Cold Water Pressure Washers
Our Products
Hotsy Cold Water Pressure Washers are built for the toughest pressure washing jobs. Hotsy is the leading manufacturer in North America of cold water high pressure cleaning equipment. There's no job too dirty for a Hotsy! With over 35 cold water pressure washer models, you'll find one perfectly suited to your needs. And best of all, every Hotsy pressure washer features a 7-year Hotsy pump warranty, and are ETL Safety Certified.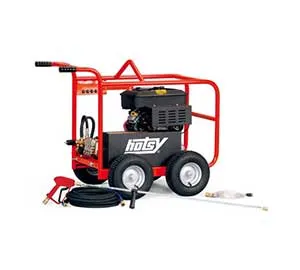 BD Series
3.7 – 4.5 GPM @ 3500 – 5000 PSI
389 to 688 CC's
Honda GX, Vanguard, or Kohler Engine
Belt-Drive Pump
One diesel powered model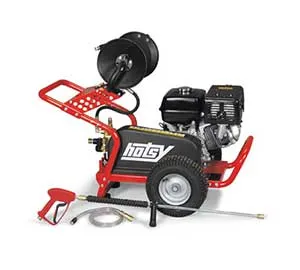 BX/BXA Series
2.8 – 3.7 GPM @ 2000 – 3500 PSI
163 to 389 CC's
Honda GX Engine
Belt-Drive Pump
BXA Series features aluminum frame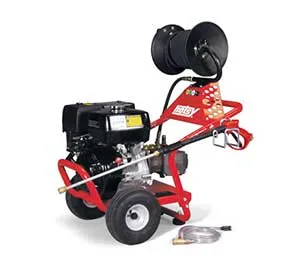 DB Series
5.5-13 HP gasoline engines
2.3 – 3.8 GPM @ 2400 – 3500 PSI
Compact / lightweight design
7-yr Hotsy pump warranty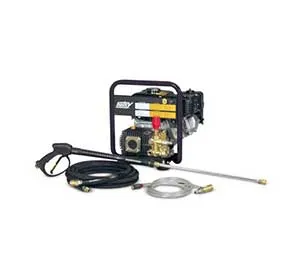 HC Series
Gas-powered
2.3 GPM @ 2300 to 2400 PSI
Hand- carry, lightweight design
ETL-Certified for safety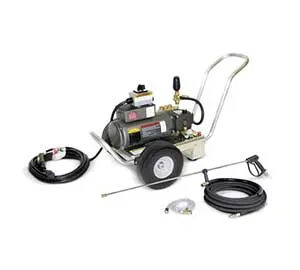 HD Series, Gas Engine
Hotsy's modular cold water pressure washer with corrosion resistant aluminum frame suitable for portable use or can be converted to a skid for trailer or truck mounting.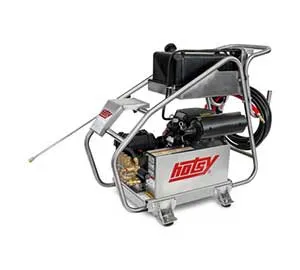 High Flow Series
Get the power of a Tsunami in a portable washer. The Hotsy High Flow Series cold water pressure washers provide up to 8.0 gpm at 3,500 PSI of cleaning power.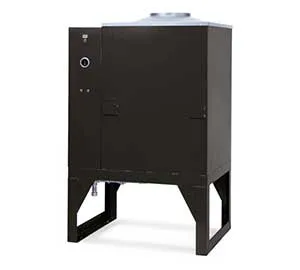 9400 Series
Heating module used to "convert" a cold water pressure washer so it can provide hot water cleaning.